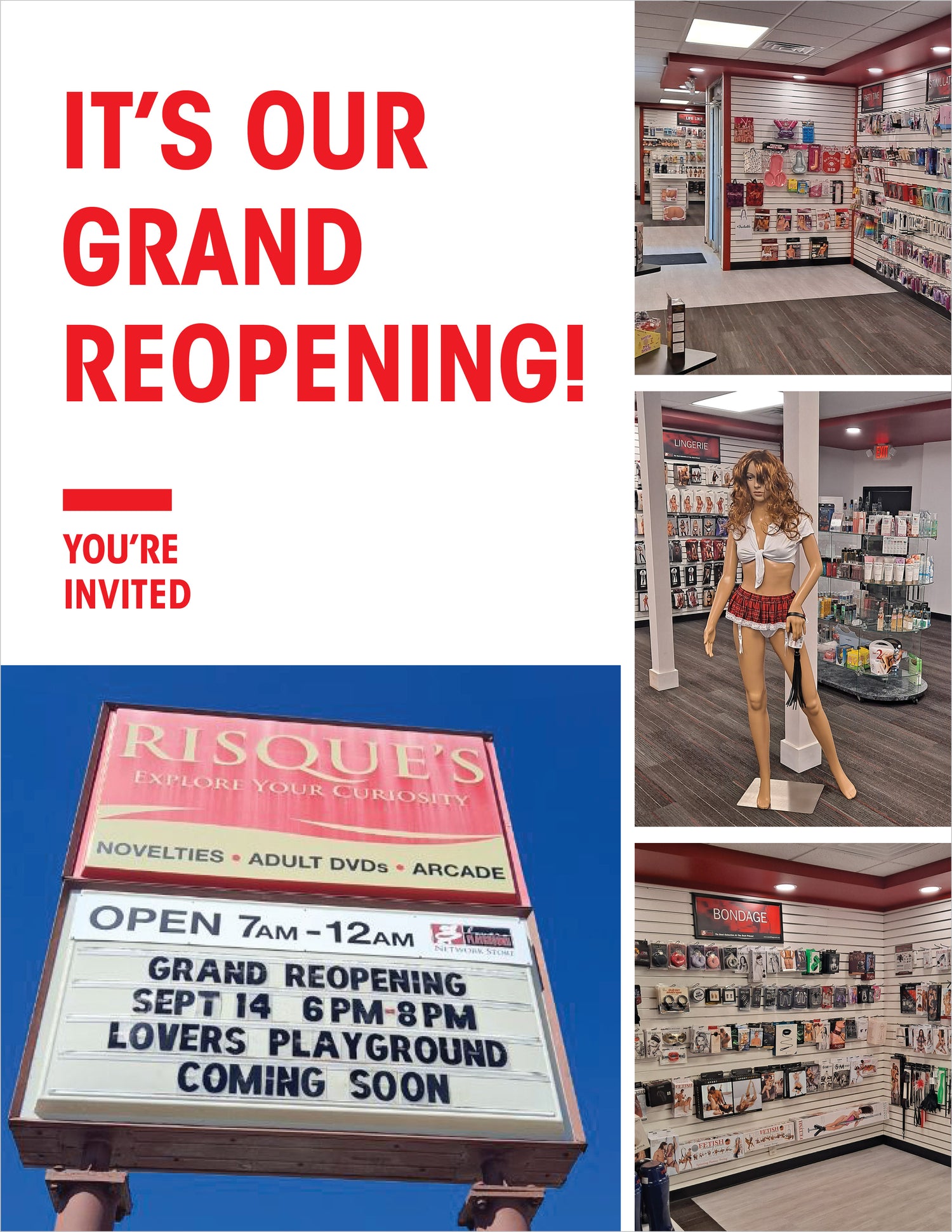 September 14, 2022
Please join us to celebrate our grand reopening.

Susan Saunders will be broadcasting live at the store! If you listen to all the hits on 101.5 WBNQ, you'll hear more about the event. The first 75 customers will receive an exclusive coupon to use that day! There will be giveaways (only while supplies last) and a raffle.

We hope to see you there. Hey, bring a friend along!
VENUE

Risque's (Soon to be Lovers Playground)
1506 North Main Street
Bloomington, IL 61701

More info

ADDITIONAL DETAILS

Date:
September 14, 2022

Time:
6:00 pm - 8:00 pm

Cost:
Free