SHAPE SEX TOY FAIR - FALL 2022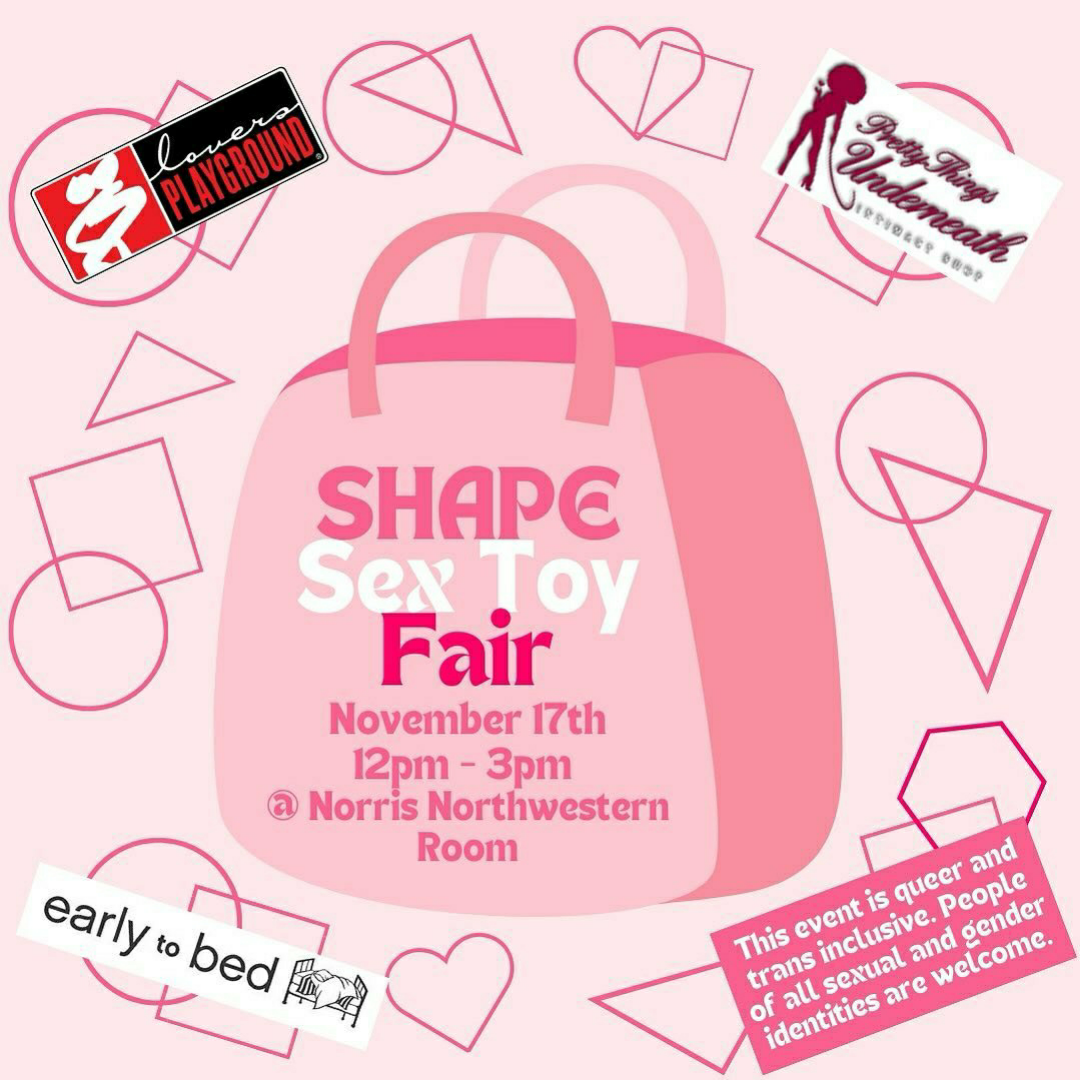 November 17, 2023
The SHAPE (Sexual Health & Assault Peer Educators) club at Northwestern University is hosting a sex toy fair on their Evanston campus.

The group provides education, organizes events, and generates dialogue surrounding sexual health and sexual assault issues at Northwestern and beyond. Their mission is to increase students' comfort about sexuality, encourage them to learn and adopt healthy behaviors, and help them recognize and address unhealthy and dangerous behaviors regarding sexuality and relationships.
This event is queer and trans inclusive. People of all sexual and gender identities are welcome.
VENUE

Norris University Center
1999 Campus Drive,
Evanston, IL 60208
(The Norris Lake Room, 2nd Floor)

ADDITIONAL DETAILS

Date:
November 17, 2023

Time:
Noon - 3:00 pm

Cost:
Free